the score of three generations
90 years the Sound
of the Alps
"Our roots lie deep in the Bohemian Forest, which is where my grandfather founded the company in 1929. Back then he supplied wood to local instrument makers. While he had a passion for fine craftmanship, reliability and trustworthy business relationships were just as important to him. The same things matter to us today."
Ing. Christoph Kölbl, President and CEO of KÖLBL European Tonewood GmbH
1929
For company founder Rudolf Kölbl (on the right) music has been part of his life since childhood.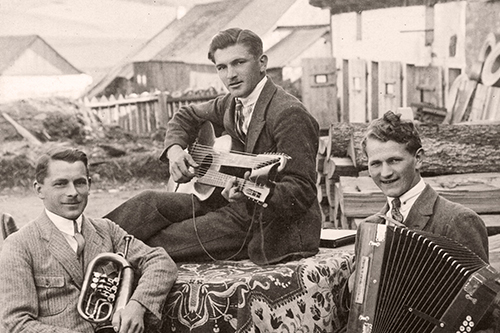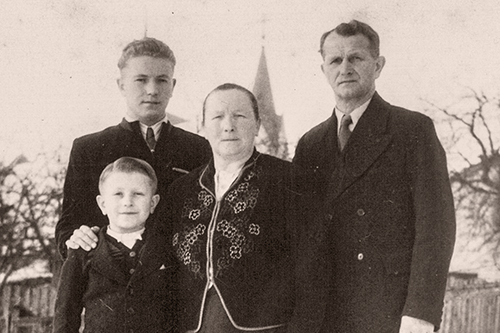 1947
Following explusion from the village Sarau in the Sudentenland, as a result of the second World War, the Kölbl Family settled in Aigen im Mühlkreis, only 5 km away.
1953
The Kölbl family in their new home. In the middle Rudolf and Adolf Kölbl.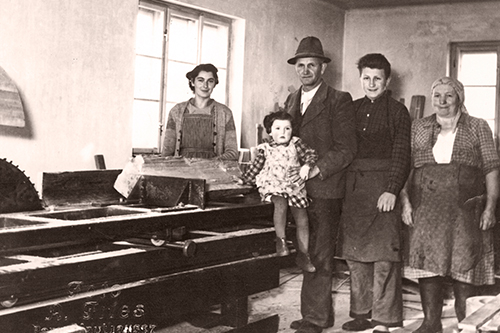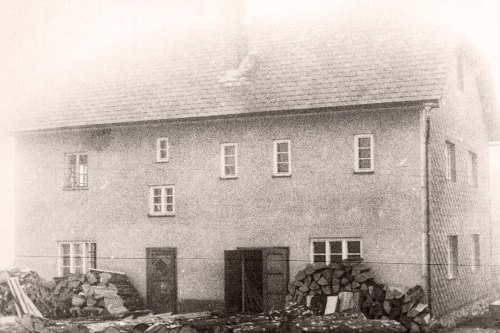 1956
The newly built residential and factory building at Karl-Zeller-Weg 4 in Aigen im Mühlkreis.
1964
The construction of the second residential and office building at Karl-Zeller-Weg 5.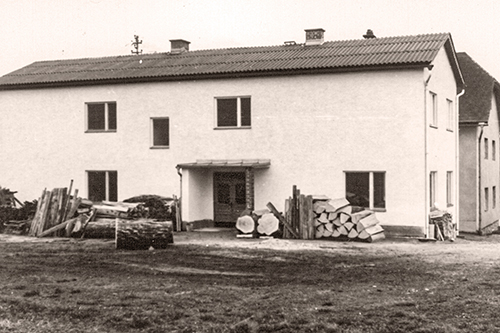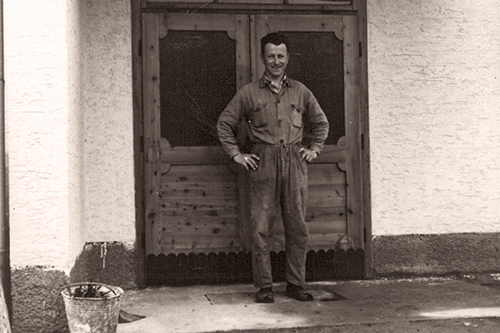 1969
Adolf Kölbl takes over business from his father.
1975
A sawmill is rented from the former Mühlviertel region wood industry to increase production.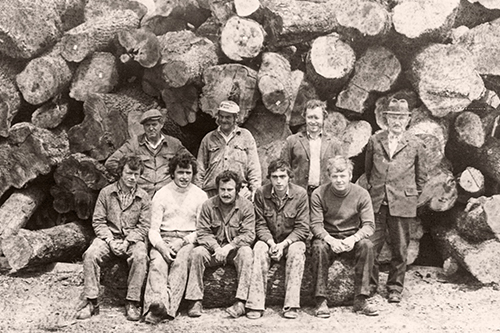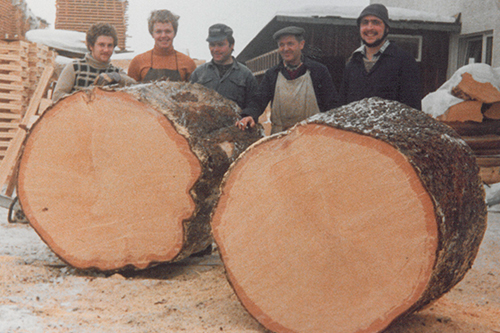 1978
Perfect alpine spruce wood trunks have always been the essential raw material for our company.
Today
Christoph Kölbl has been running the company in the third generation since 1990. Since the days of his grandfather, the number of clients has expanded considerably and now also includes customers in China, Japan and North America.